Shop
Shop by edit
Shop by category
Free UK Delivery on all orders over £25 Free UK Delivery on all orders over £25 Free UK Delivery on all orders over £25 Free UK Delivery on all orders over £25 Free UK Delivery on all orders over £25 Free UK Delivery on all orders over £25 Free UK Delivery on all orders over £25 Free UK Delivery on all orders over £25 Free UK Delivery on all orders over £25 Free UK Delivery on all orders over £25 Free UK Delivery on all orders over £25 Free UK Delivery on all orders over £25 Free UK Delivery on all orders over £25 Free UK Delivery on all orders over £25 Free UK Delivery on all orders over £25 Free UK Delivery on all orders over £25 Free UK Delivery on all orders over £25 Free UK Delivery on all orders over £25 Free UK Delivery on all orders over £25 Free UK Delivery on all orders over £25 Free UK Delivery on all orders over £25 Free UK Delivery on all orders over £25 Free UK Delivery on all orders over £25 Free UK Delivery on all orders over £25 Free UK Delivery on all orders over £25 Free UK Delivery on all orders over £25 Free UK Delivery on all orders over £25 Free UK Delivery on all orders over £25 Free UK Delivery on all orders over £25 Free UK Delivery on all orders over £25 Free UK Delivery on all orders over £25 Free UK Delivery on all orders over £25 Free UK Delivery on all orders over £25 Free UK Delivery on all orders over £25 Free UK Delivery on all orders over £25 Free UK Delivery on all orders over £25 Free UK Delivery on all orders over £25 Free UK Delivery on all orders over £25 Free UK Delivery on all orders over £25 Free UK Delivery on all orders over £25 Free UK Delivery on all orders over £25 Free UK Delivery on all orders over £25 Free UK Delivery on all orders over £25 Free UK Delivery on all orders over £25 Free UK Delivery on all orders over £25 Free UK Delivery on all orders over £25 Free UK Delivery on all orders over £25 Free UK Delivery on all orders over £25 Free UK Delivery on all orders over £25 Free UK Delivery on all orders over £25 Free UK Delivery on all orders over £25 Free UK Delivery on all orders over £25 Free UK Delivery on all orders over £25 Free UK Delivery on all orders over £25 Free UK Delivery on all orders over £25 Free UK Delivery on all orders over £25 Free UK Delivery on all orders over £25 Free UK Delivery on all orders over £25 Free UK Delivery on all orders over £25 Free UK Delivery on all orders over £25 Free UK Delivery on all orders over £25 Free UK Delivery on all orders over £25 Free UK Delivery on all orders over £25 Free UK Delivery on all orders over £25 Free UK Delivery on all orders over £25 Free UK Delivery on all orders over £25 Free UK Delivery on all orders over £25 Free UK Delivery on all orders over £25 Free UK Delivery on all orders over £25 Free UK Delivery on all orders over £25 Free UK Delivery on all orders over £25 Free UK Delivery on all orders over £25 Free UK Delivery on all orders over £25 Free UK Delivery on all orders over £25 Free UK Delivery on all orders over £25 Free UK Delivery on all orders over £25 Free UK Delivery on all orders over £25 Free UK Delivery on all orders over £25 Free UK Delivery on all orders over £25 Free UK Delivery on all orders over £25 Free UK Delivery on all orders over £25 Free UK Delivery on all orders over £25 Free UK Delivery on all orders over £25 Free UK Delivery on all orders over £25 Free UK Delivery on all orders over £25 Free UK Delivery on all orders over £25 Free UK Delivery on all orders over £25 Free UK Delivery on all orders over £25 Free UK Delivery on all orders over £25 Free UK Delivery on all orders over £25 Free UK Delivery on all orders over £25 Free UK Delivery on all orders over £25 Free UK Delivery on all orders over £25 Free UK Delivery on all orders over £25 Free UK Delivery on all orders over £25 Free UK Delivery on all orders over £25 Free UK Delivery on all orders over £25 Free UK Delivery on all orders over £25 Free UK Delivery on all orders over £25 Free UK Delivery on all orders over £25
Free UK Delivery on all orders over £25 Free UK Delivery on all orders over £25 Free UK Delivery on all orders over £25 Free UK Delivery on all orders over £25 Free UK Delivery on all orders over £25 Free UK Delivery on all orders over £25 Free UK Delivery on all orders over £25 Free UK Delivery on all orders over £25 Free UK Delivery on all orders over £25 Free UK Delivery on all orders over £25 Free UK Delivery on all orders over £25 Free UK Delivery on all orders over £25 Free UK Delivery on all orders over £25 Free UK Delivery on all orders over £25 Free UK Delivery on all orders over £25 Free UK Delivery on all orders over £25 Free UK Delivery on all orders over £25 Free UK Delivery on all orders over £25 Free UK Delivery on all orders over £25 Free UK Delivery on all orders over £25 Free UK Delivery on all orders over £25 Free UK Delivery on all orders over £25 Free UK Delivery on all orders over £25 Free UK Delivery on all orders over £25 Free UK Delivery on all orders over £25 Free UK Delivery on all orders over £25 Free UK Delivery on all orders over £25 Free UK Delivery on all orders over £25 Free UK Delivery on all orders over £25 Free UK Delivery on all orders over £25 Free UK Delivery on all orders over £25 Free UK Delivery on all orders over £25 Free UK Delivery on all orders over £25 Free UK Delivery on all orders over £25 Free UK Delivery on all orders over £25 Free UK Delivery on all orders over £25 Free UK Delivery on all orders over £25 Free UK Delivery on all orders over £25 Free UK Delivery on all orders over £25 Free UK Delivery on all orders over £25 Free UK Delivery on all orders over £25 Free UK Delivery on all orders over £25 Free UK Delivery on all orders over £25 Free UK Delivery on all orders over £25 Free UK Delivery on all orders over £25 Free UK Delivery on all orders over £25 Free UK Delivery on all orders over £25 Free UK Delivery on all orders over £25 Free UK Delivery on all orders over £25 Free UK Delivery on all orders over £25 Free UK Delivery on all orders over £25 Free UK Delivery on all orders over £25 Free UK Delivery on all orders over £25 Free UK Delivery on all orders over £25 Free UK Delivery on all orders over £25 Free UK Delivery on all orders over £25 Free UK Delivery on all orders over £25 Free UK Delivery on all orders over £25 Free UK Delivery on all orders over £25 Free UK Delivery on all orders over £25 Free UK Delivery on all orders over £25 Free UK Delivery on all orders over £25 Free UK Delivery on all orders over £25 Free UK Delivery on all orders over £25 Free UK Delivery on all orders over £25 Free UK Delivery on all orders over £25 Free UK Delivery on all orders over £25 Free UK Delivery on all orders over £25 Free UK Delivery on all orders over £25 Free UK Delivery on all orders over £25 Free UK Delivery on all orders over £25 Free UK Delivery on all orders over £25 Free UK Delivery on all orders over £25 Free UK Delivery on all orders over £25 Free UK Delivery on all orders over £25 Free UK Delivery on all orders over £25 Free UK Delivery on all orders over £25 Free UK Delivery on all orders over £25 Free UK Delivery on all orders over £25 Free UK Delivery on all orders over £25 Free UK Delivery on all orders over £25 Free UK Delivery on all orders over £25 Free UK Delivery on all orders over £25 Free UK Delivery on all orders over £25 Free UK Delivery on all orders over £25 Free UK Delivery on all orders over £25 Free UK Delivery on all orders over £25 Free UK Delivery on all orders over £25 Free UK Delivery on all orders over £25 Free UK Delivery on all orders over £25 Free UK Delivery on all orders over £25 Free UK Delivery on all orders over £25 Free UK Delivery on all orders over £25 Free UK Delivery on all orders over £25 Free UK Delivery on all orders over £25 Free UK Delivery on all orders over £25 Free UK Delivery on all orders over £25 Free UK Delivery on all orders over £25 Free UK Delivery on all orders over £25 Free UK Delivery on all orders over £25
log in
reset your password
Enter your email address below to recover your password
create an account
Create an account to view previous purchases and check out easier
log in
reset your password
Enter your email address below to recover your password
create an account
Create an account to view previous purchases and check out easier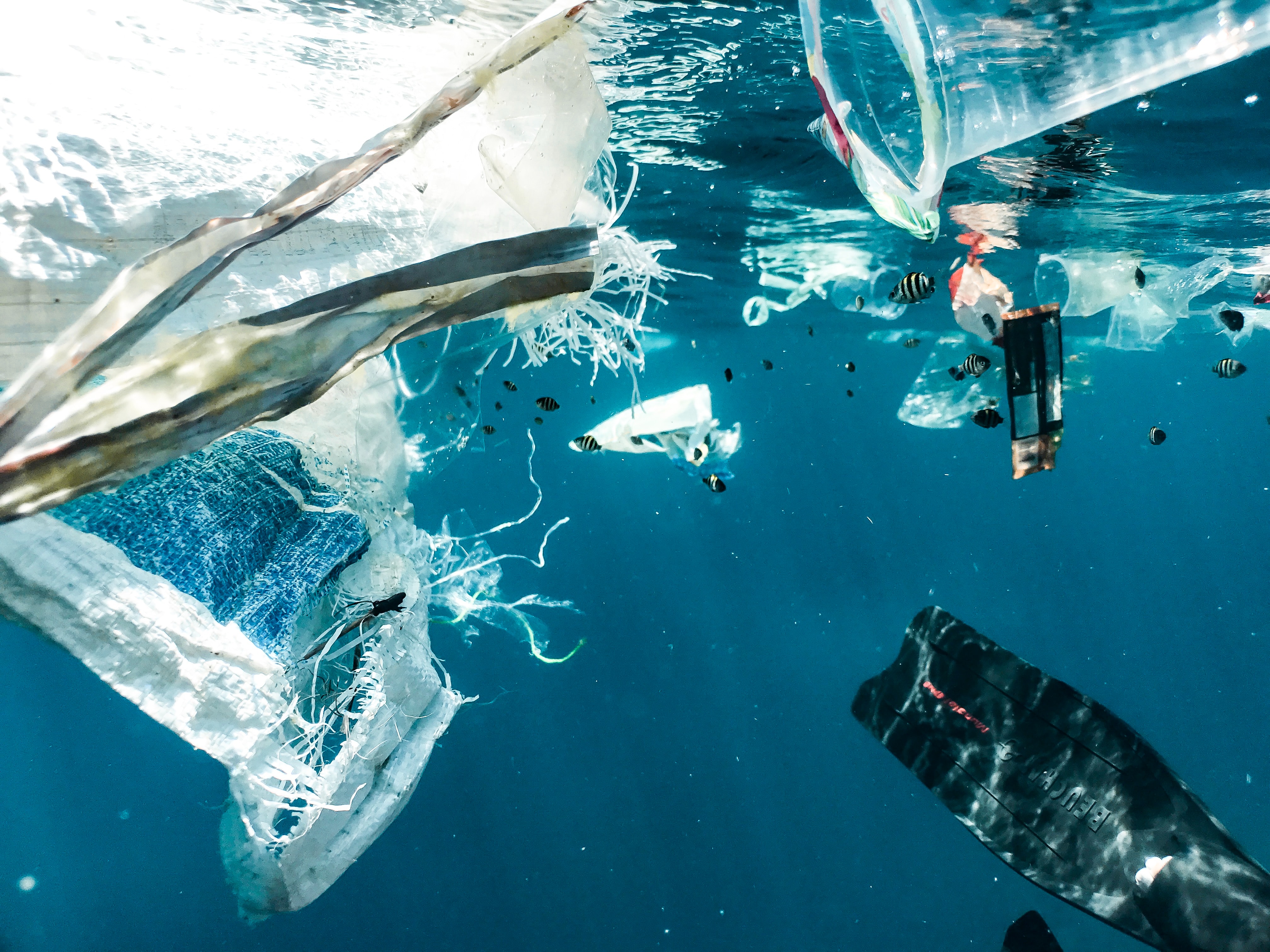 2022 10-19
Single-use plastic & Sustainable packaging
We feel very strongly about the continued burning of fossil fuels to produce more plastic and further the devastating pollution it causes, due to the poor levels of recycling infrastructure and reckless waste disposal practices. We recognise that plastic packaging has served a monumental purpose in protecting our food during distribution over the past few decades, but plastic is no longer fit for purpose, and we feel it must be curtailed. There are now new plant based packaging solutions available to much of the industry, all of which are more expensive, but a price worth paying to save our planet!
We are very happy to be the UK's first plastic negative chocolate bar. In April 2021 we announced a partnership with rePurpose Global to help counter the pollution of plastic and clear up after the big players. 
This means that for every Prodigy chocolate bar sold we fund the removal of 10 ocean bound plastic wrappers from the environment.
For every packet of Phenomenoms biscuits sold we fund the removal of 5 ocean bound plastic wrappers.
For every Daydreamer pouch we sell, we fund the removal of 35 ocean bound plastic wrappers. 
All our flexible packaging materials are compostable and made from plants. 
The supplier of our compostable pouches, Grounded Packaging, is also a Certified B Corp business, have their own plastic negative pledge and are certified carbon negative – so for every Daydreamer pouch purchased – our impact is effectively doubled!
All our cardboard boxes are made from 95-100% recycled materials and are further recyclable to deliver on our circular economy objectives.
Since the start of our plastic negative certification, up to the end of May 2023 the combination of our plastic free wrappers and removal of 10 wrappers for each bar sold means over 13 million wrappers-worth of long-term plastic pollution has been saved from the environment. 

READ MORE about our B Corp certification, our social and environmental impact and being a catalyst for change.
Back To (Y)OUR Impact